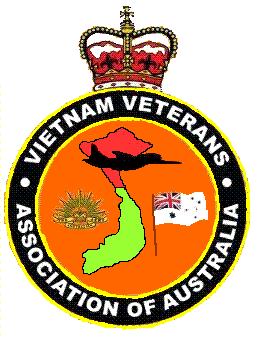 WELCOME TO OUR WEBSITE
WE WILL ENDEAVOUR TO MAKE THIS WEBSITE INFORMATIVE AND UP TO DATE. PLEASE KEEP CHECKING BACK TO KEEP YOURSELF INFORMED.
The main menu contains drop down menus giving you access to various sections of the website. Just run your mouse over the main menu and then select one of the drop down menu prompts. If a drop down menu does not appear, simply click on the menu link.
Archives by month: Select a month from the drop down menu to view all the stories posted on the website in that month.
Calendar of events: provides up-to-date on all upcoming social and other events.If you hover your mouse over the item, a further small window will open giving more details if there are any.

Merchandise: is sold to raise funds for our sub-branch to carry out our welfare and charitable activities.
Vet retreats: lists veterans retreats around Australia.
Contact Us: You may contact us using the contact form on the Contact Us page
The Nui Dat Bulletin & Monthly Debriefs: We will be placing the Sub-Branch newsletter and monthly debriefs on the site. To view our Bi Monthly Newsletter you will need Adobe Reader, the reason for this is that Microsoft files can be quite large and take time to download by using Adobe we can compress them and they load faster. This is a free download, please click on the newsletters below to view them. To read our monthly debriefs please see our Useful Links on our home page and click on "Monthly Debriefs 2017"